Why is it that many visitors fall in love with the atmosphere of Amsterdam?
We think the 180 nationalities play a part! For centuries this small city has been a melting pot for all kinds of cultures and that makes everyone feel so welcome. In Amsterdam East you'll find a colorful collection of these cultures together.
Get on your bike or walk around: Our guide will introduce you to the most important places in East. A feast for the eyes but also for the mouth, here you can taste the diversity of the city!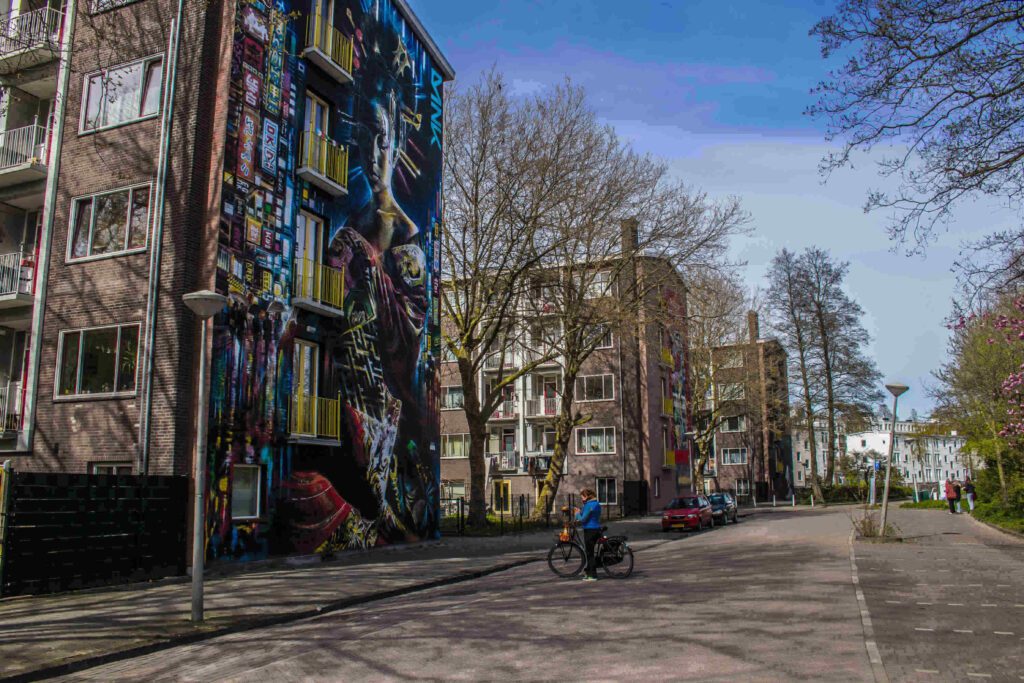 While cycling we pass the Oosterpoort where a piece of history falls into place. Opposite we see the Tropenmuseum, how coincidental.
We visit the Oosterpark with, among other things, the National Monument for Slavery. We see how large murals brighten up the African neighborhood, we taste the Surinamese cuisine or do we go for Dutch-Indonesian?
We'll pass by the Monument against Apartheid and Racism and discuss the right to freedom of speech that is so important in Amsterdam.
We'll visit the lively Dapper Market and end the day in the typical Dutch style at one of the hip bars or, if there's room, on the terrace of Brewery 't IJ.