Sometimes a 'to do gift'is a lot nicer than a wrapped up present!  
Do you want to make someone happy or thank them, what ever reason you have, we are happy to help out!
Gift Card for a physical or online tour
Give your colleague, grandmother or father a boost and surprise them with a fun online tour!  
The ideal gift in times of crisis: We bring Amsterdam to you safely from your own living room! 
Look for the online offer weekly at: online tours
As soon as it is safe to do so again according to the rules of the RIVM you can of course book a physical tour with us. 
*physical tours can only take place if the current rules of RIVM allow it
.
We can add a small text to the voucher and print it for you if you wish. We will then send it to you! 

Give us your personal text and we will make a nice personal gift voucher within 5 working days. 

This is possible for both online and physical tours. 
Values
Physical Tour Gift Card €75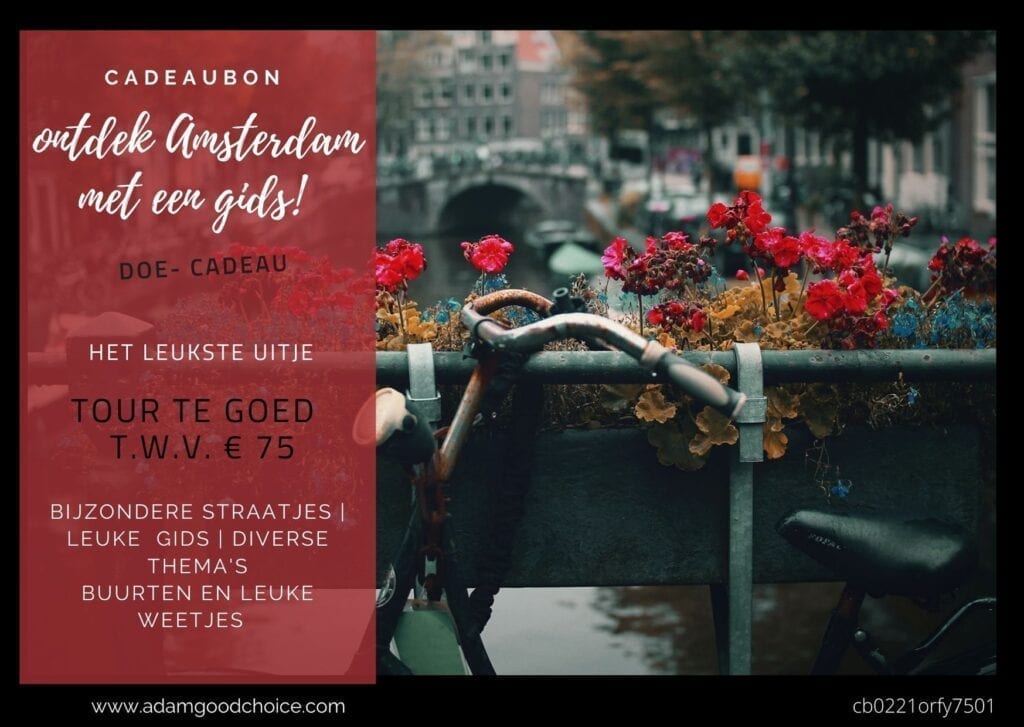 Physical Tour Gift Card €125